Your solution maker
Solutions
"We are by your side, helping you to transform, outsource and/or digitise your customer strategy."
1.

Analysis & Consultancy
iKanbi is the ideal partner to transform, outsource and digitise your customer strategy.
With our customer focus, we identify your needs and work to find the best strategy and operational model for your customer service. We are then able to suggest areas for improvement and tangible solutions, which may relate to:
2.

BPO: Business Process Outsourcing
"iKanbi, the live transformation of your customer experience"
"We offer a wide range of solutions, from total or partial outsourcing of customer relations to the implementation of digital technologies or processes, whatever the brand or the industry for which our customers request our support."
Etienne

– Strategy and Transformation, iKanbi
Personal support and assistance
Handling calls and requests for assistance from people who are stressed, panicking or in an emergency requires our customers' full confidence.
Customer services
By definition, after-sales service or customer service consists of all the services provided before, during or after a service or a purchase is made by a customer. iKanbi's services can include support for the sale of your brand's products or services, administrative support, technical support, customer retention and loyalty, complaint management, satisfaction surveys and more.
Debt collection
Do your customers fail to pay their invoices by the due date? Do calls go unanswered? Is your internal debt collection department overwhelmed?
Are you a debt collection agency working on behalf of a company or a bailiff's office? This is going to interest you!
Crisis management
How can you manage your crisis communications in the event of an epidemic, a fire, a corporate restructure, a backlog following a campaign, pollution or an accident? And, above all, how can you deal with incoming calls and messages if you are dealing with a crisis? iKanbi's contact centre is here to manage your crisis.
Back Office service
How to respond to more complex customer requests?
Some interactions may require more in-depth analysis of the customer's request. To address this, iKanbi can provide a Back Office service with a team of experts in the field. They monitor these very occasional requests.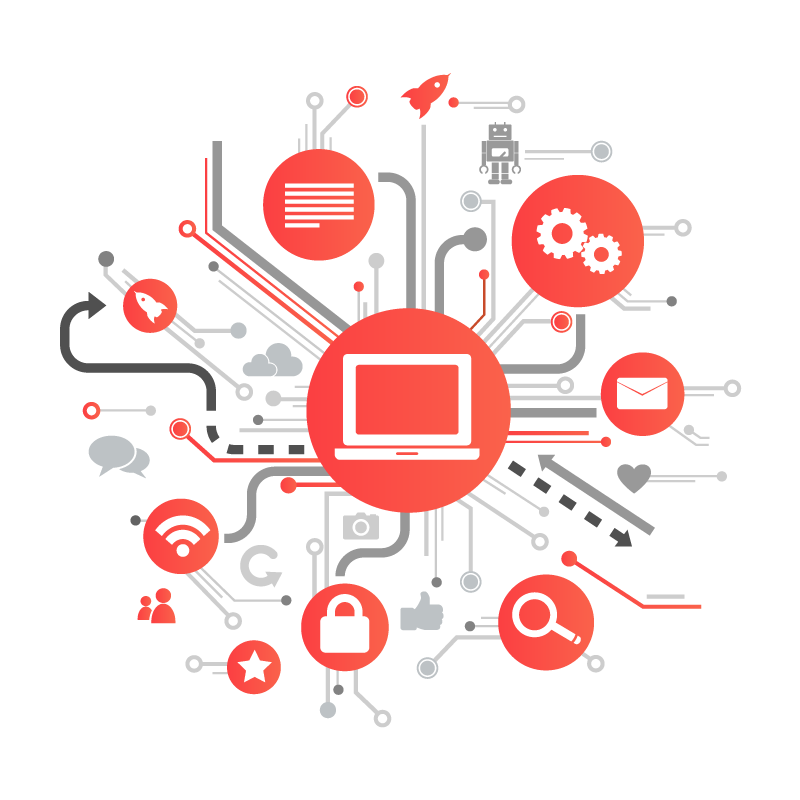 3.

Technologies
iKanbi Technologies provides technical support and develops solutions for all our customers.
Every day, our IT staff members provide front-line support, manage infrastructure (security, networks, telephony), generate reports and develop applications as they carry out the tasks assigned to them. We provide our employees with tools which enable them to deliver an optimal customer experience across all channels and touch points with a unified omni-channel workstation.
As a result of our partnerships, we offer everything from omni-channel Voice over IP solutions to interconnected cloud solutions, enabling us to respond to the wide-ranging integration and redundancy requirements necessary for the continuity of our activities (voice, web, social media, etc.).
Our solutions make it possible to integrate your CRM (Customer Relationship Management) into our production platform. Our customer advisers have a software platform for quick access to your customers' account information and can therefore deliver a customised experience in real time and on all channels.